FAQ's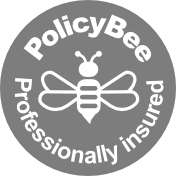 Where are you based?
We are based in Liverpool but we will travel all over the UK and beyond to photograph your wedding.
What equipment do you use?
We use Canon 5D Mark iii's, we also have back up equipment; and if we run out of natural light, we can create and manipulate some.
Are you insured?
Yes, we are fully insured with professional indemnity and public liability insurance. If your venue request to see the certificate, just let us know and we will supply it.
I don't really like having my photograph taken, I am not confident, help!
Almost everyone we know feels a little uncomfortable in front of the camera (which is why we are behind it!) and that's fine. It is our job to help you relax and enjoy it but trust me you will look fab! Our photography is relaxed and that is how our time together will be. If you want to add an pre shoot to your package to gain more confidence we can talk about that.
Can we see more of the weddings you have photographed?
We are more than happy to show you weddings from the minute the preparations began, to the last dance move.
How do we chat and do we have to meet up?
Any excuse for a coffee and a natter is always welcome, we can chat over the phone or Skype and then if you want to meet we can work something out, whatever is easiest for you both.
How long are you with us on the day?
Depending on your day and what package you have chosen its usually from bridal prep or groom prep up to the first dance. Sometimes we will stay longer once we feel we have all the images we need to complete your story.
How many photographs do we get?
It's usually 400 and upwards, if your wedding is full to the brim of magical moments then there will be more, we don't place a limit.
How long will it be until we get our wedding photographs?
Usually around 4-6 weeks depending on the time of season, if it's the summer season it can take up to 8-12 weeks. We will put up some sneak peeks for you both to view and show to all your friends and family (this is optional if you do not want your images published online).
What can we do with the images once we have them? Can we make prints or publish them online?
You can share away and you can print as many as you like; they are all yours! A little 'shout out' or tag for us if you put them online would be nice though. As with most photographers, we do retain the copyright of our work.
What if I lose my USB full of images or delete them by accident?
 Always back your images up on another USB or on your laptop, we always back our wedding images up on other hard drives, so there's no need to worry about that. We will usually try to keep your wedding images for about 2-3 years (purely dependant on the hard drive life also)
Do you need feeding at our wedding?
We love eating so that would be nice as its a long day! It would be very much appreciated if you provide some food.
How do we book you?
Fill out our get in touch form, telling us all about you as a couple and your big day. If we are available on your wedding date, you can secure your booking with a deposit, which will be deducted from your final balance. You can pay this by BACS transfer or your preferred method. We will provide you with invoices and receipts for all payments made. The remainder of the balance will be due 60 days prior to your wedding date.
What happens next?
Your wedding planning and build up to your big day is what happens next! We would love to be part of all of this and if you do choose us to photograph your wedding we will capture your day as it happens whether it be the Fun, Formal or the Funky. We will add my creativity combined with natural storytelling and relaxed portraits to give you what's most important to you both; your wedding day told through beautiful images of you and your loved ones.
We hope to hear from you soon, Karen and Lee